Fallen Tree Removal and Clean Up Services in Renton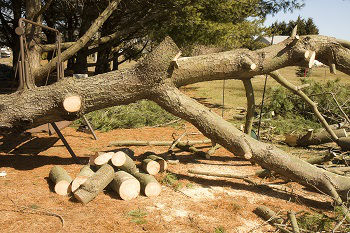 It is quite common for trees to get uprooted during windstorms and heavy rains. P'n'D Logging and Tree Service offers professional fallen tree removal services in the Renton, WA area for exactly such times.
We have our emergency response crew available 24/7 for storm damage tree removal because we know that this is not a job that can wait.
While the fallen trees can obstruct easy movement around the yard, they may also have downed and broken power lines entangled in the branch debris which creates a serious safety hazard.
Naturally, delay in downed tree removal is not advisable. It is equally important that fallen tree removal from your Renton property is handled by skilled professionals.
Downed tree removal can be risky, especially in the wet conditions after a storm. Stay safe and call our fallen tree removal experts who come to the job with:
Relevant training
Proper tools
Knowledge of necessary safety precautions
Downed Tree Removal for Renton Home & Business Property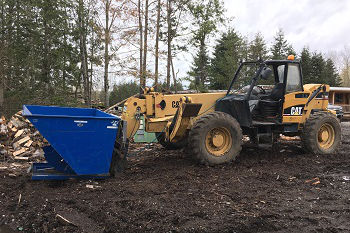 Putting untrained persons on any downed tree removal jobs can result in damage to the surrounding landscape or nearby building structures. Bodily injury to the people handling the storm damage tree removal job is also a possibility.
Thankfully, you need not dread any mishaps when you trust us with your downed tree removal needs in Renton. No fallen tree removal job is too difficult or unmanageable for us.
We can:
Remove fallen trees from both homes and business properties
Take away easily tree of any type and size
Come to remove one or several storm damaged trees
Our technicians work as a cohesive unit to carry out fallen tree removal in a fast, organized, safe and hassle-free way.
Why Choose Us for Storm Damage Tree Removal in Renton?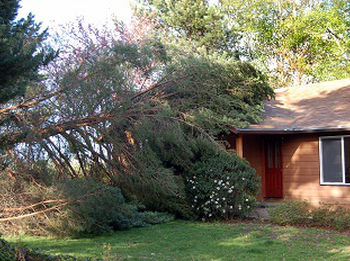 You should choose us for storm damage tree removal in Renton because we:
Have been in business since 1977
Are licensed, bonded and insured
Have the finest crew working with the best in machines
Another key factor that makes us the go-to storm damage tree removal specialists is that we are ethical and customer-oriented. We do not look to profit from your misfortune and offer our expert fallen tree removal services at competitive prices.
We even provide a free written estimate of the downed tree removal cost per tree to spare you any unpleasant surprise later on.
To know more about the services offered by P'n'D Logging and Tree Service for storm damage tree removal in Renton, call (425) 569-0900.