Fallen Tree Removal and Clean Up Services in Ravensdale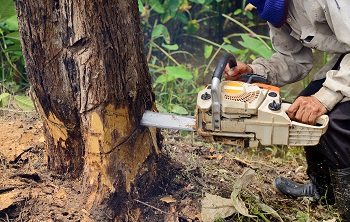 Well maintained and pruned trees not only look good in the landscape but they also give you the required shade and privacy. But, trees when diseased or when having dangerously growing limbs need to be removed efficiently so that they do not pose a danger to your home or others living nearby.
Residents rely on P and D Logging and Tree Service for efficient fallen tree removal in Ravensdale, WA. Give your landscape the required neat look and safety to your home by calling us for fallen tree removal service that includes:
Conducting an inspection of the area
Analyzing the size and weight of the tree
Working out the plan to remove the tree
Effectively removing the tree
The fallen tree removal cost will depend upon the size and weight of the tree and the area that needs to be covered while removing the tree.
We use cranes and other specialized equipment for downed tree removal with virtually no damage to the nearby bushes, landscape and other things.
Downed Tree Removal for Ravensdale Home & Business Property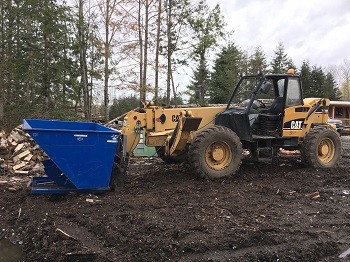 Services for downed tree removal are required when you purposely down a tree. There are several occasions when there is the need for downed tree removal.
Call us for downed tree removal in Ravensdale in the following instances:
Dead tree
Tilted tree
Tree that has been uprooted in a storm
Precariously hanging branches and limbs
The downed tree removal cost per tree will depend upon the number of trees to be removed along with the complexity of the case. We have specialized equipment that enable us to remove trees from any location.
Our expert technicians first chalk out a plan for fallen tree removal and then implement it effectively to get the desired results.
Why Choose Us for Storm Damage Tree Removal in Ravensdale?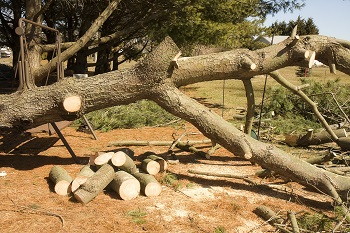 The requirement of storm damage tree removal occurs when trees that are somewhat weak or are slightly diseased cannot withstand the onslaught of a storm and subsequently get uprooted.
You will need the help of experts for storm damage tree removal especially if the tree has fallen on your home. Call us right away from storm damage tree removal in Ravensdale as we are thoroughly:
Experienced
Professional
Equipped
We have successfully provided storm damage tree removal service in Ravensdale garnering in accolades for our exemplary work.
Give P and D Logging and Tree Service a call at (425) 569-0900 for any fallen tree removal or storm damage tree removal service in Ravensdale.