Fallen Tree Removal and Cleanup Services in Puyallup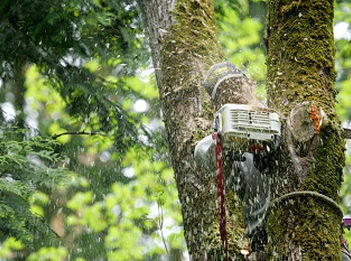 Puyallup, WA and the surrounding areas are known for their tall, beautiful, old trees. So what is a home or business owner to do when a large tree falls on their property?
Whether it's storm-related, diseased, or a pesky beaver managed to knock it down, you'll need fallen tree removal services.
P'n'D Logging and Tree Service is a highly reputable tree removal service in the area, and we are known for our:
On-time service
Highly professional technicians
Affordable tree removal cost per tree
Safe fallen tree removal
You don't have to worry about removing a large tree all by yourself. In fact, we discourage people from DIY fallen tree removal.
We have the tools and the team necessary to get your property put back together after a tree falls, so call us today.
Downed Tree Removal for Puyallup Home & Business Property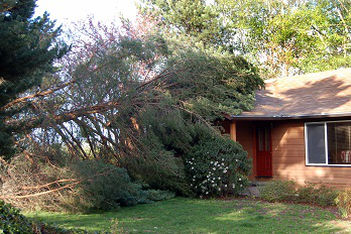 If you're a business owner, you know that your parking lot and sidewalks have to be cleared before you can open after a storm. If you're a homeowner, you probably need to use your driveway sometime soon!
That's why we offer downed tree removal for both home and business properties in Puyallup. We offer:
State-of-the-art technology
24/7 emergency services
Prompt responses
Our clients know that they can always rely on us, whether it's for a small downed tree or several large ones. Whatever your downed tree removal needs are, let our Puyallup team help.
We are committed to clearing away any felled trees so that you can get your life back to normal ASAP.
Why Choose Us for Storm Damage Tree Removal in Puyallup?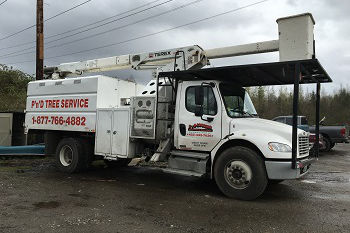 We know that most property owners are budget-conscious and worried about unexpected expenses that come with storm damage. That's why we offer storm damage tree removal in Puyallup that doesn't break the bank.
Instead, we offer tree removal cost per tree, which means you only have to pay for the trees you need removed. We also:
Hire only the most professional and hard-working tree technicians
Have many years experience
Invest in top-of-the-line materials
All of this means that our clients get the best service and the fastest storm damage tree removal in the area.
Don't wait days or weeks for someone to finally stop by – and don't attempt storm damage tree removal yourself. Place a call to us and we'll take care of the rest.
Storm tree removal is not a DIY job. Call the professionals at P'n'D Logging and Tree Service for help with fallen tree removal in Puyallup. Dial (425) 569-0900.