Fallen Tree Removal and Clean Up Services in Northeast Tacoma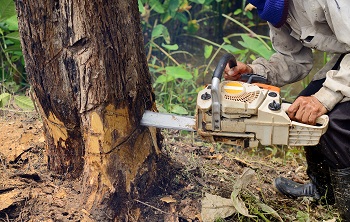 The beauty of our area is remarkable, but we also recognize the volatility of seasonal weather conditions that bring strong winds, heavy rain and ice, and storm damage.
We have professional crews that are highly skilled in fallen tree removal services and debris clean up in Northeast Tacoma in even the most challenging conditions.
While the temptation of do-it-yourselfers is to grab their chain saws to attempt removal of fallen trees from their properties, there is a real threat posed to surrounding buildings, utility lines, vehicles and peoplethat may be a challenge even to trained professionals.
Instead, we recommend calling us for an assessment and free written estimate for the entire process that includes:
An evaluation of your property and damages
A safe and careful plan of attack
Careful coordination with the utility company as needed
Precise sectional limb and trunk cutting, or use of a low-impact crane
Stump grinding as needed
Cleanup of all debris
Call us for an experienced crew with safe and effective operator skills working in all types of conditions. We'll provide a free written estimate upon request.
Downed Tree Removal for Northeast Tacoma Home & Business Property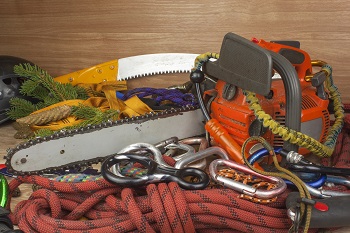 We provide downed tree removal for Northeast Tacoma home and business property, as well as municipalities.
In addition to expert teams of climbers who are skilled in cutting with precision control, we also have low-impact cranes operated by highly skilled operators that can safely extract from a high-risk confined area into a safety zone with minimal to no property disruption.
Knowing the challenges of this business, there is always risk involved that can place an amateur in danger of injury. We have an excellent safety record, state-of-the-art equipment and tools, and highly skilled crews that should be called, especially for non-negotiable situations such as:
Perilous direct contact with utility lines
Vehicle or pedestrian traffic blockage
Danger of falling limbs or heavy hanging branches
Direct contact with surrounding structures and utility poles
Our crews specialize in high-risk challenges. If you have a situation that poses a threat to the surrounding area, people, vehicles, roadways or sidewalks, or utility lines, call us for an assessment and a free written estimate. One call does it all!
Why Choose Us for Storm Damage Tree Removal in Northeast Tacoma?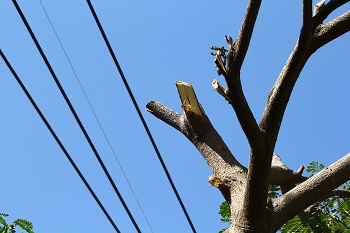 Whether we are working in an open or confined space located in a residential or commercial area, we are well equipped to handle storm damage tree removal in Northeast Tacoma safely and efficiently.
Never place yourself in danger by attempting to remove heavy hanging limbs or any portion that may be leaning on nearby utility wires or structures. Our crews specialize in all types of challenging conditions every day.
These are a few additional reasons to choose us for services:
Fully licensed, bonded and insured for your protection
No job too large or small
Free written estimates
Superior safety record
Affordable rates
Reputation for customer service excellence
Experienced crews, cranes and gear ready for quick response
Insurance claims assistance
Call P and D Logging and Tree Service — the best in the Northwest! 425-569-0900