Fallen Tree Removal and Cleanup Services in Lakewood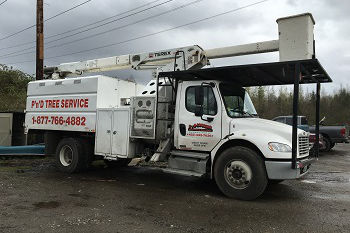 Storms are common in the Lakewood, WA and, unfortunately, it can take a while to clean everything up after they hit.
That's why P'n'D Logging and Tree Service is here to offer fallen tree removal in the area.
We know that home and business owners need to get back to their lives and jobs, so we arrive with our equipment and team to:
Assess the fallen trees
Provide a tree removal cost per tree
Quickly and efficiently remove trees from the property
Clean up any other tree-related messes
If you'd like to get back to work – or just be able to leave your driveway – call us. We'll provide affordable fallen tree removal. We also have a highly experienced team that always puts safety first.
Don't risk more damage to your property or yourself by trying DIY fallen tree removal. Trust the experts and call us!
Downed Tree Removal for Lakewood Home & Business Property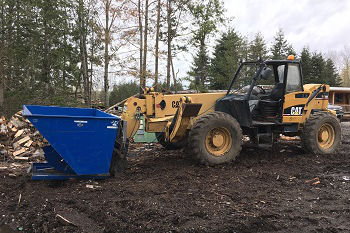 Whether you need to get the kids off to school or you're trying to open the doors to your business, downed trees can cause big problems after a storm.
That's why we offer expert downed tree removal services in Lakewood for both residential and commercial properties. We can clear:
Yards and landscaping
Parking lots and commercial areas
Streets and driveways
Limbs, shrubs, and other plants
We know that it's not just trees that get knocked down during big storms, but they definitely are the hardest to remove.
Hire us so that we can use our state-of-the-art technology to manage your downed tree removal needs in Lakewood.
We have a crane for easy lifting and large vehicles that offer chopping and transportation. You don't have to worry about a thing once you call us!
Why Choose Us for Storm Damage Tree Removal in Lakewood?
If you've done an online search for storm damage tree removal, you might have found a few other companies in the Lakewood area.
But to make sure they're offering the services you actually need at the price you can actually afford, check each company's:
Service list
Years of experience
Reviews and testimonials
Tree removal cost per tree
We offer help for property owners who need storm damaged trees removed from their properties ASAP. We also keep the cost as competitive as possible to ensure that people can afford help when they need it most.
Let us take care of your storm damage tree removal project so that you can get back to regularly scheduled programming.
P'n'D Logging and Tree service is a phone call away when you need storm damage tree removal in Lakewood. Call (425) 569-0900.