Fallen Tree Removal and Clean Up Services in Kirkland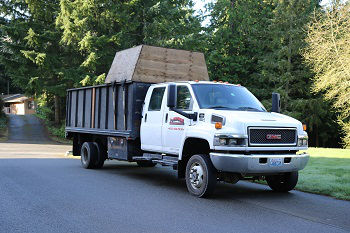 Trees and plants undoubtedly add to the beauty of your residential and commercial properties. But disease, storm and other reasons, cause the trees to fall.
This type of unplanned falling of trees in the landscape can be dangerous. For those of you who require storm damage tree removal or downed tree removal, you must take the help of the experts.
P'n'D Logging and Tree Service is to be relied upon for fallen tree removal services in Kirkland, WA. There could be many reasons for the falling of trees but we provide fallen tree removal services for all. When you call us for fallen tree removal services, expect the following from us:
Thorough planning before actual tree removal
Use of cranes for safe tree removal
Disposal of lifted trees to the designated spot
The need for fallen tree removal services could be when diseased trees are downed or when the trees are uprooted during a storm. Whatever the case may be, rely on our efficient storm damaged tree removal services in Kirkland.
We provide you an estimate of the fallen tree removal cost to know this prior to starting any work.
Downed Tree Removal for Kirkland Home & Business Property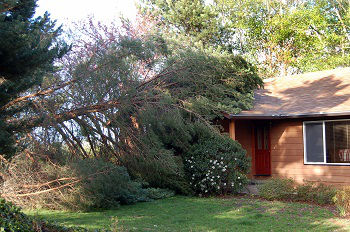 You might require downed tree removal services when you purposely have some trees removed from your landscape.
Whether the tree is diseased and needs removal or its branches have expanded to great lengths, you must enlist the services of professionals for tree cutting and downed tree removal.
For any downed tree removal service in Kirkland, rely on us. We offer fallen tree removal services for home and business owners. When you call us for downed tree removal, we ensure the following:
Safe tree removal
Minimal to no damage to the flowerbeds
Use of the right equipment for quick removal
While offering downed tree removal services, we make sure that no nearby structures or landscaping is damaged.
Why Choose Us for Storm Damage Tree Removal in Kirkland?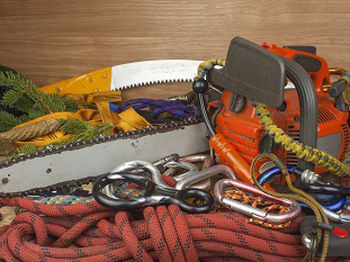 Strong storms can leave the trees uprooted, tilted or hanging precariously. You must immediately call in the professionals for storm damage tree removal. Our storm damage tree removal services in Kirkland assure:
Quick removal
Adherence to environmental codes
Hassle free services
As part of our storm clean up services, we provide storm damage tree removal at competitive pricing.
Reach P'n'D Logging and Tree Service at (425) 569-0900 for your storm damage tree removal needs in Kirkland.