Fallen Tree Removal and Clean Up Services in Fife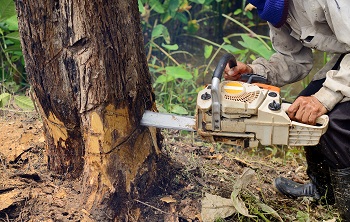 We specialize in residential and commercial fallen tree removal service and clean up in Fife!
Whether you are dealing with the results of storm damage, wind, a decayed and rotted trunk, or an aging condition that could cause serious damage to your home, power lines, or people in the immediate vicinity, we can handle the process from inspection to final stump grinding.
To avoid the potential of severe injury, call us to determine the best course of action, followed bystart-to-finish services that will ensure your safety. This is an overview of our process:
Surrounding property and damage assessment
Preparation of a safe site plan
When utility lines are involved, coordination with the utility company
Sectional cutting or use of low-impact crane
Debris clean up
Stump grinding as needed
Insurance claims assistance and coordination with provider
Our experienced crew has superior operator skills in all types of conditions, and will complete the project with minimal impact and disruption to the surrounding area.
Call today for an assessment and free written estimate. One call does it all!
Downed Tree Removal for Fife Home & Business Property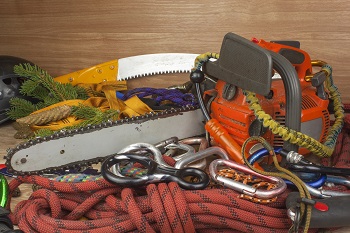 As specialists in downed tree removal for Fife home, business and municipal properties, we have the equipment and skills to either climb, rope and cut with precision control, or safe and expert extraction from a confined area with our low-impact crane services.
These are challenging conditions that call for professional equipment and skills to avoid property damage and to keep everyone safe.
Living and working in an area that experiences wind storms, heavy snow, and ice storms, we have highly-trained professionals and high-risk experts that can assist in all types of conditions from estimate to completion.
Following storm damage or any other condition that requires extraction services, call us to help you determine the best course of action, especially in non-negotiable situations such as:
Road or sidewalk blockage
Leaning on nearby structures or utility wires
Splintered or loosely hanging branches that could cause damage or injury
With our years of experience since 1977, we have met every type of challenge to gain the confidence of residential and commercial owners, as well as municipalities. Call us for safe and efficient services!
Why Choose Us for Storm Damage Tree Removal in Fife?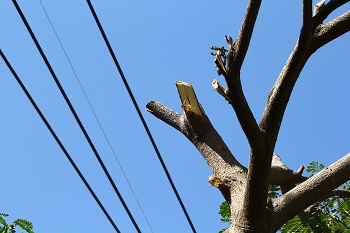 We have an experienced crew of professionals standing ready to minimize further devastation to your property with our safe and efficient storm damage tree removal services in Fife.
Whether your storm damaged trees call for climbing and cutting with precision control, or efficient extraction with our low-impact crane services, these are reasons to choose us to restore safety to your area:
Licensed, bonded and insured
High-quality workmansh8p
Always free written estimates
Family owned & operated business
Steadfast commitment to customer service excellence
Competitive rates
Professional crews, cranes and gear ready for quick and safe response
Insurance claims assistance
Rather than risking personal injury, call P and D Logging and Tree Service to request an assessment and free written estimate. One call does it all! 425-569-0900