Fallen Tree Removal and Clean Up Services in Enumclaw
Heavy storms tend to leave a lot of destruction in their wake. Downed power lines and fallen trees are some of the fallouts. Call P'n'D Logging and Tree Service for fallen tree removal services in Enumclaw, WA if a storm has ravaged your yard.
We are a leading tree service provider that specializes in storm damage tree removal. Since 1977, our downed tree removal experts have been helping property owners clean up their yards by taking away their uprooted or almost-uprooted storm damaged trees.
Fallen tree removal can be quite tricky. Careless or inexpert handling of the job can has damaging consequences. Improper fallen tree removal from your Enumclaw property can:
Harm the surrounding foliage and other landscape features
Damage the nearby building structure
Cause bodily injury to the person removing the tree
You need not dread clumsiness or any other issue when you hire us for storm damage tree removal.
Downed Tree Removal for Enumclaw Home & Business Property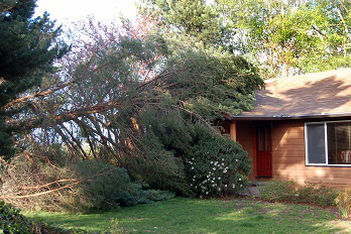 We assure you of a streamlined, well-managed downed tree removal process. The technicians that we send over for removing the fallen tree or trees in your yard come to the job with:
Specialized training
Vast experience
Cutting-edge equipment
This combination of the best in men and machines makes sure that downed tree removal from your Enumclaw home or business property is completed in the most professional manner.
Our crew works in your yard or business property as carefully as if they were performing fallen tree removal from their own property. They take care to avoid further damage to your landscape or building, even as they strive to get the storm damage tree removal done as fast as possible.
Why Choose Us for Storm Damage Tree Removal in Enumclaw?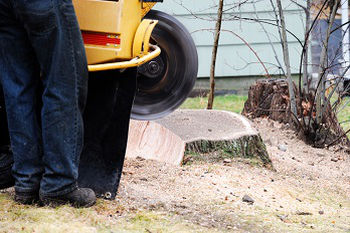 When it comes to storm damage tree removal from your Enumclaw property, you cannot settle for the second-best services. That is why you should choose us for the job. We:
Are available 24/7 for emergency fallen tree removal
Ensure error-free storm damage tree removal
Charge affordable downed tree removal cost per tree
Give top priority to your safety and satisfaction
Respect and care for your property
Moreover, our company is licensed, bonded and insured. You are assured of full protection all through the storm damage tree removal job.
Get in touch with P'n'D Logging and Tree Service to get a free cost estimate for downed tree removal from your Enumclaw property. Call (425) 569-0900 to schedule a fallen tree removal job.