Fallen Tree Removal and Clean Up Services in Covington
Clearing up the yard after a heavy windstorm can be tough. More so, when the work that is required to be done involves fallen tree removal. Some things that can make storm damage tree removal difficult and, sometimes, even dangerous include:
Cumbersome size and weight of the downed tree
Branches entangling in downed power lines
Working in debris like window glass broken by the fallen tree
There are two very good reasons why fallen tree removal from any Covington, WA property is a job for the professionals. Only technicians with specialized training and equipment can be trusted to carry out downed tree removal properly as well as safely.
This is where P'n'D Logging and Tree Service comes in. We have been providing fallen tree removal services in Covington since 1977. Our company has everything that is necessary to complete a downed tree removal job seamlessly.
Downed Tree Removal for Covington Home & Business Property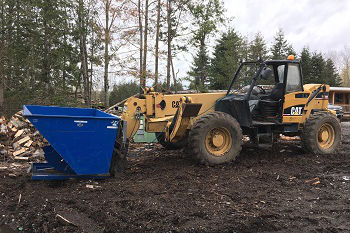 Nobody can control the timing and intensity of storms. We realize this and therefore, make ourselves available for 24/7 emergency response to downed tree removal calls from Covington.
We appreciate the urgency of the people who call us for fallen tree removal and provide responsive service to restore their property:
Without a long wait
Before dangerous complications develop
As soon as humanly possible
Our company caters to both home and business owners who are in need of storm damage tree removal services. If you are one of these, get in touch with us right away for a free written estimate on downed tree removal cost per tree.
Why Choose Us for Storm Damage Tree Removal in Covington?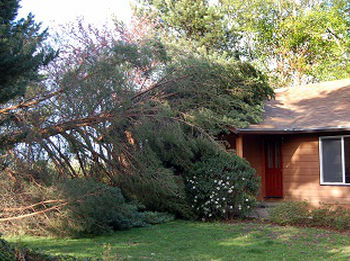 When you choose us for storm damage tree removal services in Covington, you hire a company that:
Is licensed, bonded and insured for the job
Has extensive experience in the field
Employs highly skilled crews
Is family owned and operated
Enjoys an outstanding reputation
Our downed tree removal experts are some of the finest that you can find around. Safety and satisfaction of the customer are our foremost objectives while handling every storm damage tree removal job.
We go all out to ensure that the storm damaged trees are removed without any untoward incident or additional property damage. We strive to keep the fallen tree removal cost to the minimum.
Make P'n'D Logging and Tree Service your first choice for storm damage tree removal in Covington. Dial (425) 569-0900 to discuss your needs regarding storm damaged trees.