Emergency Tree Removal in Sumner – Available 24/7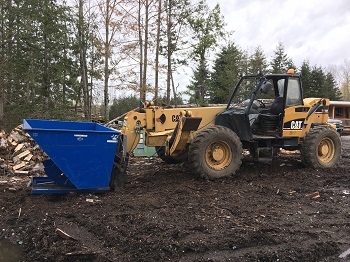 Trees not only provide shade and beauty to your home but they alsoprovide a certain degree of privacy. You can enjoy the natural settingand bliss all year round.
However, you might need emergency tree removal service in case a treein your landscape is posing danger to your home and other structures.
Rely on P and D Logging and Tree Service for any emergency treeremoval service in Sumner, WA. You might require emergency tree work in the following cases:
Extensive storm
Cracked branches leaning dangerously
Dying or dead tree
Rely on us for 24 hour tree removal as we know that storms are unpredictable and the trees that are weak might not be able to bear the onslaught. You can also call us for specific tree limb removal if the limbs are posing a danger to the commuters or those living nearby.
Unsafe or Dangerous Tree Limb Removal in Sumner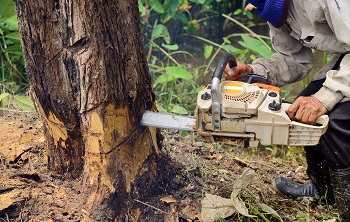 You must not wait for an accident to happen if you have dangerously hanging or leaning tree limbs in your landscape. Call in the experts right away for tree limb removal.
With proper equipment and the knowledge of the impending danger, the company will remove the dangerous tree limb and avoid any untoward incidents.
Trust us for dangerous tree limb removal in Sumner as using our services would help in the following ways:
Increased safety
Mitigated damage
Quicker reimbursement
In addition to providing tree limb removal services, we can be called for pruning, mulching and bracing the trees that prepare them for facing storms and inclement weather conditions.
Whenever you require tree limb removal near Sumner, give us a call and we will help you right away.
Emergency Tree Removal Service for Sumner Residents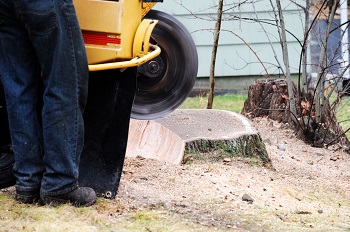 Emergency tree removal service is required usually after a storm or when there is a diseased tree. You must spot a diseased tree and get it removed before it poses a threat to your home and family.
Call us for emergency tree removal service in Sumner if you spot these signs:
Dead limbs
Mushroom growth
Insect damage
New growth near the base
We offer emergency tree removal service round the clock in Sumner assuring thorough clean up of the job site as well. Feel free to call P and D Logging and Tree Service at(425) 569-0900 for any tree removal services in Sumner.