Emergency Tree Removal in Redondo WA – Available 24/7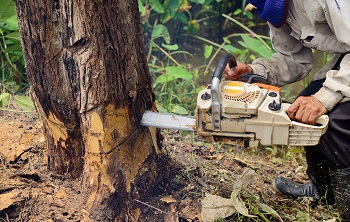 Aged and diseased ones must be removed before they fall on nearby structures. Often leaning and tilted they get uprooted during storms or heavy rains causing damages to poles, homes, and vehicles.
Instead of waiting for such an incident to happen, you must get expert help straight away. Call P and D Logging and Tree Service for emergency tree removal service in Redondo, WA.
When you call us for emergency tree removal service, we pay attention to the following:
Size
Location
Root system
Species
Being proficient in this work, we assure you of safe tree removal. We have the equipment to carry the tree once it has been removed.
Our tree service mainly concentrates on removing the tree carefully so that no landscape, structure, public utilities, or vehicles are damaged. Our professionals are careful to make sure that they get the job done in a careful, safe, and productive manner. Our goal is for you to be 100% satisfied. We ask that you call us and we'll set up a time for an in-person and free estimate to be done for your job. This way, you'll know exactly how much it will be and the timeframe we estimate. Call us today.
Unsafe or Dangerous Tree Limb Removal in Redondo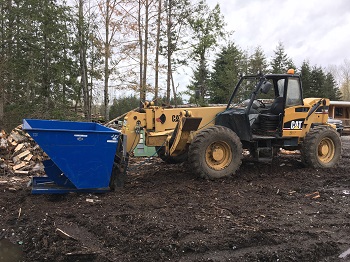 At times, the limbs grow in an unsafe manner. When you do not pay attention to these unsafe or dangerous limbs, they damage windowpanes of nearby structures or pose a threat to those passing by. You must get efficient tree limb removal from the experts so that you are assured of safe removal.
While offering tree limb service in Redondo WA, we consider the safety of the following:
Public utilities like poles
Nearby structures
Pedestrian sidewalks and streets
Vehicles parked nearby
For limb removal cost, first, take estimates from a few tree companies. We recommend you to take the limb service before the limbs lead to an accident.
Compare prices between various companies offering tree limb removal services in Redondo to be assured of getting the best deal. It's important for you to get your situation reviewed by a professional. We offer free and in-person estimates for any job in our area. Give us a call and one of our friendly agents will take down your information and then set up a time for an estimator to meet with you, review the situation, and offer you our best price and time estimate. Contact us today or use the web form on our website in order to get this set up.
Emergency Tree Removal Service for Redondo Residents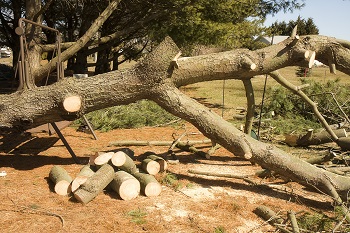 Finding the ideal company for emergency removal service sometimes is difficult as many claim to provide services round the clock but they lack the equipment and the experience to do so.
Instead call us for emergency service in Redondo WA as we never:
Delay our work
Overcharge
Compromise our workmanship
With us as the company offering emergency removal services, rest assured that you have made the right choice as we are proficient in emergency tree work of all type.
Reach P and D at (425) 569-0900 for any tree work or tree limb removal in Redondo. We will be happy to help you and look forward to your call. Our website can also take requests at anytime. Just find the form on the contact us page and we'll get right back to you during business hours.