Emergency Tree Removal in Nelson – Available 24/7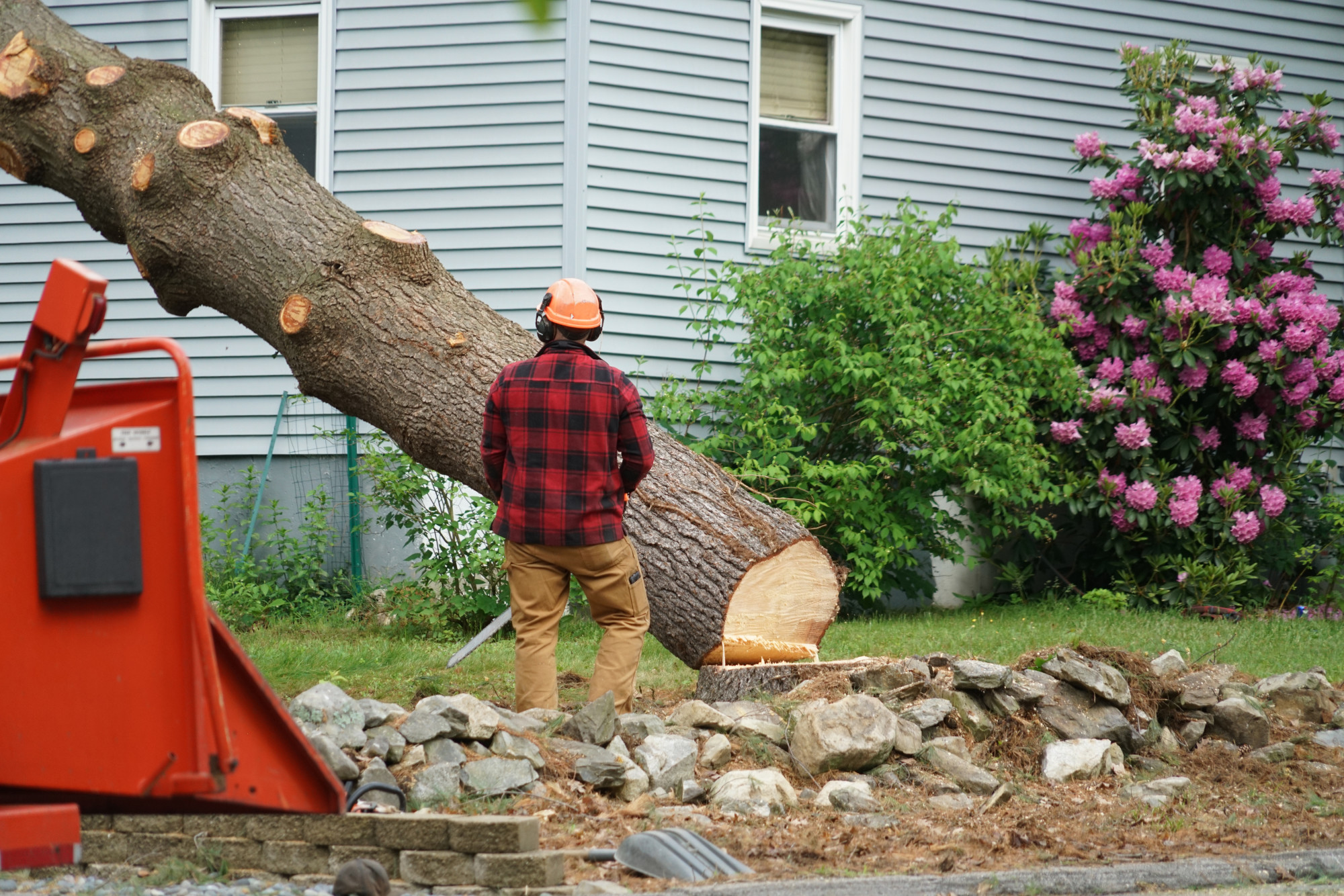 We offer 24/7 emergency tree removalnear me by professionally trained crews with technical expertise and state-of-the-art equipment.
Our reliable crew members immediately assess the situation and formulate the safest emergency tree removal procedure upon arrival.Our arborists also assist in the assessment to detect symptoms and conditions that could occur, and recommend the best course of action.
We have powerful crane trucks, experienced crews, and related gear ready for 24/7 emergency tree removal response and hazardous tree limb removal to make your property safe again. Upon onsite arrival, the crew follows a basic procedure of:
Assessing the situation
Formulating a plan for the safest procedural method
Setup for the emergency tree removal
Dismantling the pieces & cuttingthem to specific lengths
Cleaning up the surrounding area
We are the best in the Pacific Northwest and the most experienced service providers for handling emergency tree removals in Nelson.
Call us immediately if you need emergency tree removal services. One call does it all!
Unsafe or Dangerous Tree Limb Removal in Nelson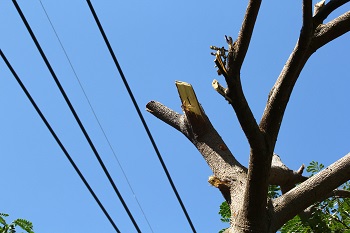 We provide selective tree limb removal service in Nelson to reduce the threat of limbs breaking and falling on buildings, utility wires, or injuring people or pets.
We are committed to saving trees whenever possible. With safety as our prime concern, our expert arborists can assess the tree structure to determine if diseased or decayed stems have created a weakness in the tree that might cause susceptible limbs to break.
Our professional crew uses specialized equipment to handle tree limb removals that pose a risk without taking down the entire tree. If you have tree limbs that have suffered severe storm damage without physical risk to the tree, we may be able to remove just the tree limbs.
We recommend calling us for storm-damaged tree limb removal that may present a hazard to life and property rather than attempting a do-it-yourself project.
A tree limb removal must always be implemented by skilled professionals to avoid:
Damage to nearby structures or your rooftop
Interference with utility wires
An impediment to driveways, nearby streets, or sidewalks
A potential health hazard
Call us today for a licensed, bonded, and insured professional tree service!
Emergency Tree Removal Service for Nelson Residents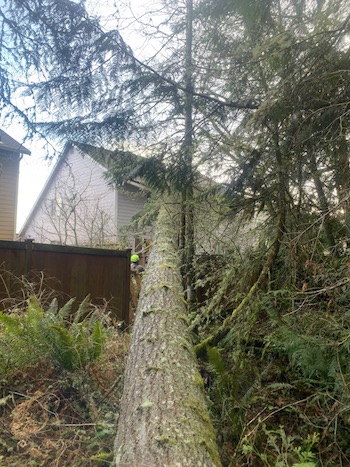 We have a professional crew on-call 24/7/365 to help minimize the damage and restore normalcy when you require emergency tree removal service in Nelson!
As a family-owned and operated business since 1977, we have a long history of emergency tree removal service with a 100-percent safety commitment. We have a fleet of specialized vehicles, an experienced crew, and state-of-the-art equipment to handle tree emergencies when nature strikes with a violent force.
These are a few reasons why residents throughout the Pacific Northwest call us for emergency tree removal service:
Always free detailed written estimates
Outstanding safety record
Licensed, bonded, and insured
Competitive rates
Insurance claims assistance upon request
Emergency on-call 24/7/365
Total debris cleanup
Call P and D Logging and Tree Service for emergency tree removal service. 425-569-0900