Emergency Tree Removal in Issaquah – Available 24/7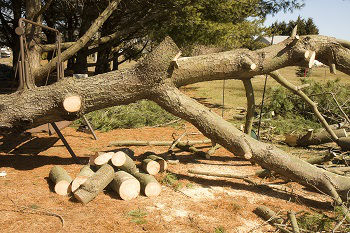 We are a family-owned and operated tree care service, known as the best in the Northwest for emergency tree removal for residential and commercial properties, as well as builders, local cities and municipalities, and construction companies.
If you have one or more trees that pose an unacceptable risk to you or the public, you can call for our highly-trained professionals that specialize in emergency tree removal in all types of conditions and environments using a variety of safe methods including low-impact crane assisted equipment.
Call us for selective removals, including 24/7 emergency service in response to conditions such as:
Uprooted trees caused by storm damage
Weakened or dead trees from prolonged drought
Severely damaged trees as a result of lightning strikes
Hazardous weight from ice and wet snow
Perilously leaning trees from excessive moisture and soil erosion
Hazardous conditions on construction sites
Whether your needs require urgent response or an assessment to determine if a tree can be saved, we will work with you through the entire process to ensure the safety of your home, property or adjoining properties in the surrounding Issaquah area.
Unsafe or Dangerous Tree Limb Removal in Issaquah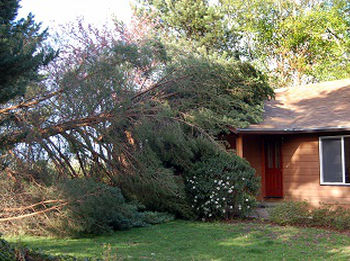 When trees have tops that are broken, or large damaged limbs that pose a danger to people and property, and it appears that the tree can continue to survive for a number of years, we have a professional crew that can perform selective tree limb removal service.
As a tree care service company serving the Issaquah community, we are knowledgeable about the needs of trees, their healthy, appearance and safety, and view complete tree removal only as a last resort.
You can call us for an assessment to determine if your trees can be saved with selective tree limb removal for conditions such as:
Obstruction of public roadways, streets, and sidewalks
Interference with building structures or driveways
Dead, weak or decayed limbs that pose a risk to persons or properties
Posing a threat to vehicles
Call and let us assess your situation.  We will provide a follow-on recommendation for the best course of action.
Emergency Tree Removal Service for Issaquah Residents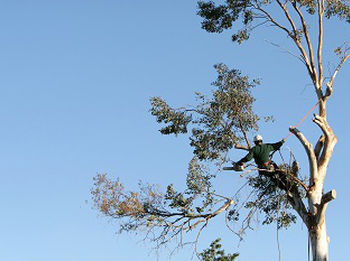 As tree care specialists, we offer 24/7 emergency tree removal services for hazardous conditions related to storm damage and other natural causes.
We can mobilize our highly-trained crew that specializes in hazardous removals using a variety of advanced cutting techniques, tree physics and equipment to safely remove trees that pose an unacceptable risk.
We also perform safe extractions from tight, hard-to-reach spaces, uneven slopes, or between building structures by hoisting trees to a safe drop zone using our specialized low-impact crane with little to no property damage.
These are reasons that Issaquah residents choose us for emergency tree removal service or storm damage tree removal:
Licensed, bonded and insured
Free detailed and written estimates
Excellent safety record
Offer insurance assistance
Ability to work in every type of environment and conditions
Customer service excellence
State-of-the-art technology and equipment
Call P and D Logging and Tree Service for exceptional services by the best in the Northwest!  425-569-0900