Emergency Tree Removal in Holmes – Available 24/7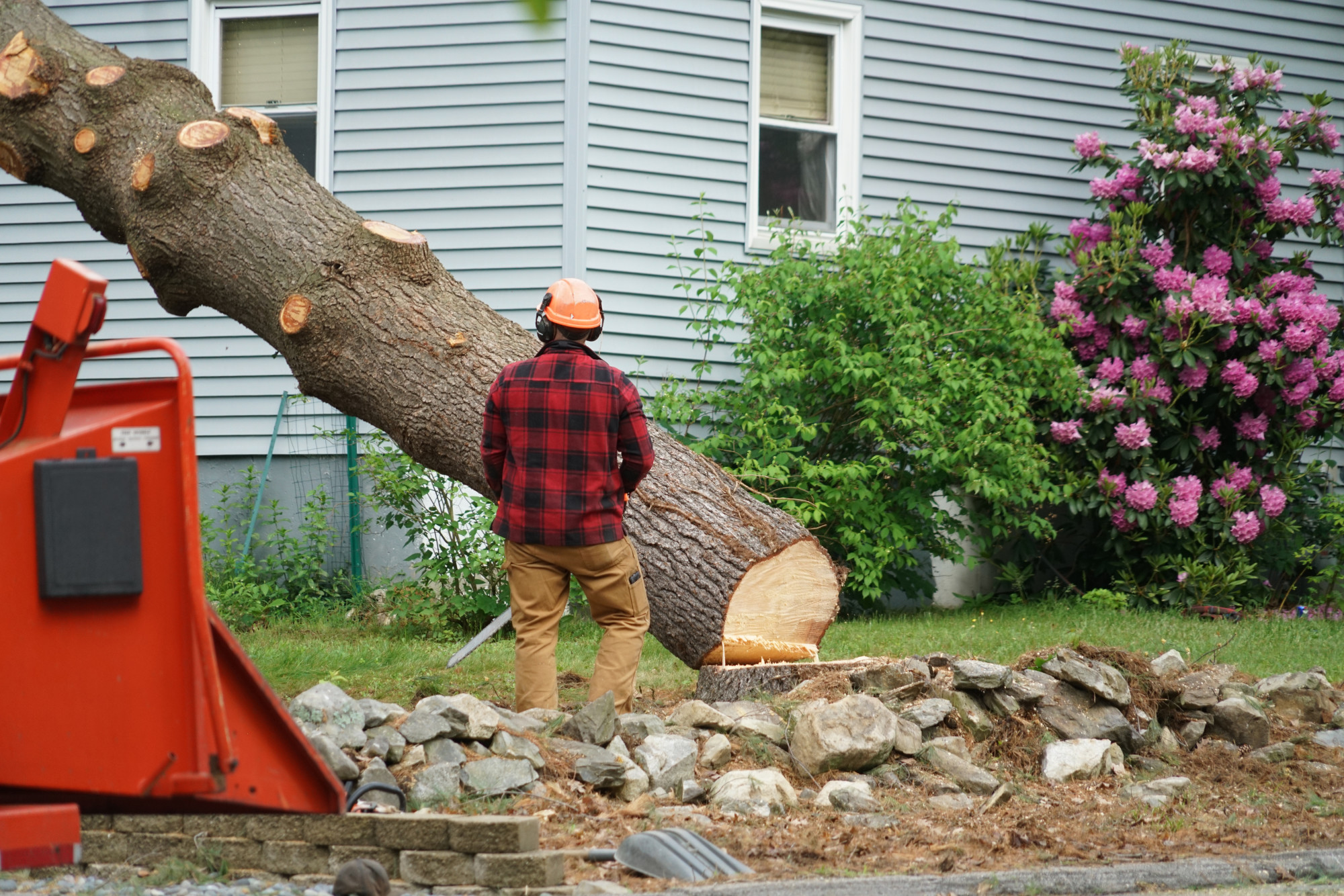 These are conditions requiring emergency tree removal: diseases or decay from within the tree are killing it, trees are uprooted following rainstorms, windstorms, or heavy ice and snow, destabilized trees are growing at noticeable angles and showing cracks, or broken branches are signaling a dead or dying tree.
Our family-owned and operated company specializes in emergency tree removal services for home and business property. We have experience since 1977 providing emergency tree removal and dangerous tree limb removal service to protect homes, people, vehicles, surrounding property, and utility services.
Our powerful crane trucks, related equipment, specialty tools, arborists, and experienced crews with gear are ready to make your property safe again with a 24/7 emergency tree removal response. A professional arborist and experienced team arrive onsite prepared to:
Assess the situation
Check for utility lines that may pose a danger
Create a plan for the safest procedural method
Setup for the emergency tree removal
Conduct the hooking and cutting process
Clean up the entire area
Assist in making the home or property safe again
Call for our skilled staff to handle your emergency tree removal in Holmes. One call does it all!
Unsafe or Dangerous Tree Limb Removal in Holmes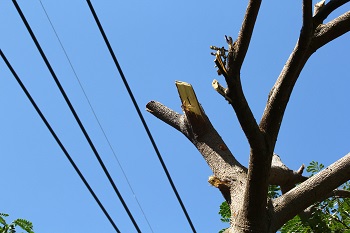 Tree limb removal is dangerous because dead or dying branches can cause significant property damage and fatalities.
Call our professionals for tree limb removal to keep your property safe. Dangerous tree limbs can cause electrical damage when they become tangled with utility wires or limit the power supply of your entire community.
We use specialized equipment for tree limb removal to avoid removing an entire tree. Healthy trees generally withstand the removal of an unsafe branch or tree limb. We are committed to saving the beautiful trees in Holmes unless there is an imminent safety risk to your home or surrounding landscape.
Our professional tree limb removal service provides a reasonable alternative to avoid:
Rooftop damage
Damage to electrical and utility services
Danger to people, vehicles, pets, and surrounding landscape
Potential health hazards
Impediments to streets, driveways, or sidewalks
Call today to request a free written estimate!
Emergency Tree Removal Service for Holmes Residents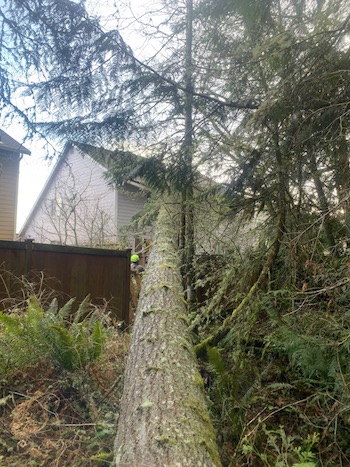 We provide 24/7 emergency tree removal service when damaged or diseased trees are a risk to life and property.
With safety as our primary concern when emergency tree removal is required, our expert team can quickly respond to the situation to avoid further damage to your home, adjoining structures, and landscape.
Emergency tree removal service requires expertise and precision because of the weight and exerted pressure. We have state-of-the-art equipment and specialty tools to deal with large damaged trees in all types of conditions.
These are a few reasons why Holmes residents choose us for emergency tree removal service:
Always free detailed written estimates
Our safety commitment and superior record
Competitive rates
Insurance claims assistance
Fully licensed, bonded, and insured for your protection
State-of-the-art equipment
Call P and D Logging and Tree service for 24-hour tree service. We're the best in the Pacific Northwest! 425-569-0900