Emergency Tree Removal in Highline- Available 24/7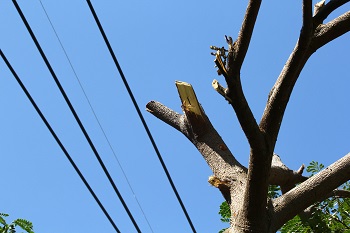 Whether it is complete tree removal or tree limb removal the task involves a lot of technicalities which can only be handled by trained professionals. Storms, strong winds, rains, or snow may weaken or break branches or even uproot trees.
In such cases, emergency tree removal services in the Highline, WA area are required in residential and commercial properties. When trees or branches fall on driveways, roads, rooftops, or utility wires, call P and D Logging and Tree Service for 24-hour tree removal services to avoid inconveniences and injuries.
Emergency tree removal service addresses many issues
Avoids health hazards
Eliminated electrical accidents
Maintains aesthetics of landscape
Unsafe or Dangerous Tree Limb Removal in Highline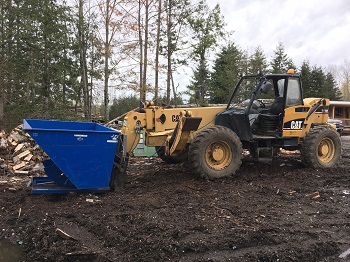 Nature is unpredictable, a tree branch may break and fall anytime causing damage to vehicles, property or causing injuries. When you think a tree is growing dangerously or a branch is drying out, call us for tree limb removal in the Highline area.
A complete tree or tree limb removal may be required in various situations like storm damage, interference in new construction, undesired direction of growth, insect infestation, growing too close to your home, and coming in the way of a renovation.
We are equipped to handle emergency tree removal service with
State-of-art equipment
Specialized vehicles
Trained crew
Tree limb removal in urban landscapes is not always easy. Trees can often be surrounded by structures and valuable plants and outdoor landscapes. This may pose a challenge when an emergency tree removal service is required.
Emergency Tree Removal Service for Highline Residents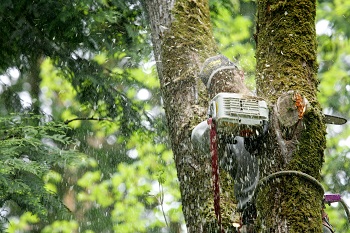 When you need emergency tree removal service in the Highline area for a fallen, cracked or dangerous tree, trust us to provide prompt services.
We are trusted for
Reasonable rates
Result oriented work
Quick emergency response
When you have an emergency we are always there for you. Call us to schedule a crane tree removal, tree limb removal, or any other tree service in your Highline area property.
It is always advisable to employ professional tree removal services and not taking up the job as a DIY task. Entire tree or tree limb removal can be dangerous in a multitude of situations and need expert handling.
For emergency tree removal service in the Highline area residential and commercial properties reach P and D Logging and Tree Service at (425) 569-0900. We provide 24/7 tree limb removal response. We are fully licensed, bonded and insured and ready for your protection.