Emergency Tree Removal in Federal Way – Available 24/7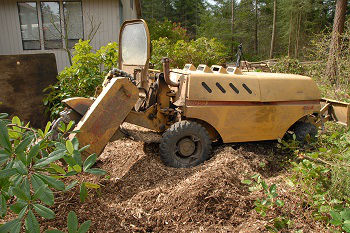 As tree care professionals, we specialize in tree removal using the latest technology and equipment to ensure safe extraction with little to no property damage.
Our goal is your satisfaction!  We pride ourselves on doing a great job at a great value.  We provide free and in-person estimates for every job.  You'll know what the cost will be before we start the job.  We consider ourselves a customer-focused and affordable company that has the tools, equipment, and knowledge to get the job done.
Check out our many 5-star reviews on Google and Yelp and you can see exactly what our past customers have to say about us.  When there is a rare problem, we are committed to fixing it and making it right by our customer.
With 24/7 emergency services available to residential and commercial customers, as well as municipalities in Federal Way, we can mobilize a quick-response team to handle even the most difficult projects with state-of-the-art equipment.
These are common conditions that call for emergency tree removal:
Uprooted trees following a severe wind or snow and ice storms
Severely leaning trees during prolonged rainy weather contributing to soil erosion
Instability resulting from tree diseases, pest infestations, decay and fungal attack
Dead or dying trees that can cause extensive damage to buildings, cars or people
Severely damaged trees from lightning strikes
Our crew has years of experience working in all types of environments and conditions, including remote areas where the use of our low-impact crane is highly effective with safe extractions into a safe drop zone.
Call at once in the event of a tree care that requires removal services.
Unsafe or Dangerous Tree Limb Removal in Federal Way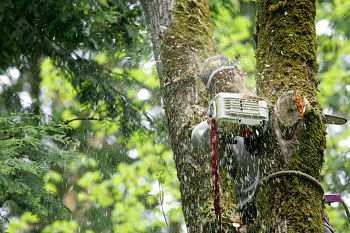 If you have large overhanging limbs or dangerous branches that pose a risk to your property or others in Federal Way resulting from disease or storm damage, you can call us for an assessment to determine if the tree can be restored to a healthy, safe condition with selective tree limb removal.
It is vital that trees with dangerous limbs in a high-risk location, such as adjacent to public streets or sidewalks, or overhanging building structures or roofs, receive an immediate risk assessment to protect from potential consequences of damage or injury.
We are specialists, trained and equipped to provide safe tree limb removal services:
Years of experience
Ability to evaluate unacceptable risks
Expertise in removals without risk of damage to property
Latest technology and state-of-the-art equipment
Because of our concern about the health and safety of trees and their significant value, complete removal is the last suitable option for us.
Call us for a risk assessment, or if there is imminent danger or risk to persons or property, we can come equipped to remove unsafe or dangerous limbs.
Emergency Tree Removal Service for Federal Way Residents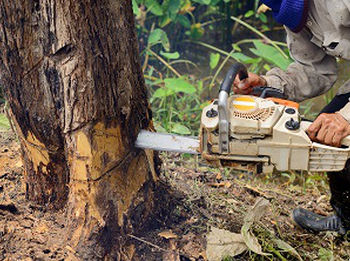 With our years of experience, we have assisted thousands of clients with emergency tree removal services starting with their initial call through cleanup and the final insurance claims process.
Known as the best in the Northwest, specializing in low-impact crane assisted tree removals and tree felling services, we can handle any situation.
Complementing our knowledge of advanced cutting techniques, latest equipment and tools, and tree biology and physics, these are some of the reasons for Federal Way residents to call us for emergency tree removal services:
Our rapid-response 24/7 emergency services
Family-owned and operated
Licensed, bonded and insured
Highest-quality services with a great safety record
Free written and detailed estimates
Significant experience working in all types of environments and conditions
Insurance claims assistance
Call P and D Logging and Tree Service for safe removal of uprooted or damaged trees, and safe crane-assisted extractions from hard-to-reach places into a safe drop zone.  425-569-0900