Emergency Tree Removal in Enumclaw – Available 24/7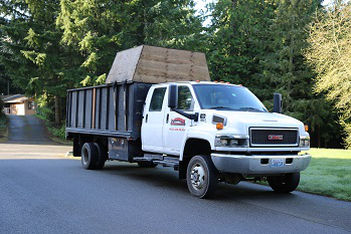 We are known as the best in the Northwest for emergency tree removal!
Whether you require emergency, hazardous or low-impact crane-assisted tree removal, we are the experienced contractors to call for home and business properties in the Enumclaw area.
Our crew has experience working in all types of conditions and environments using state-of-the-art specialized equipment including expert extractions from hard-to-reach areas with placement of tree sections into a safety zone with little or no damage to the surrounding property.
These are a few of the typical reasons we are called for emergency tree removal:
Dead, weakened or structurally unstable trees
Damaged trees as a result of lightning strikes
Uprooted trees from storm systems, heavy snow, rain and extreme winds
Diseases or pest infestations
Low-hanging, heavy and unstable limbs suspended over structures or public streets
Hazardous trees on a construction site
Whether you suspect conditions that may lead to serious damage, or you have an emergency situation requiring immediate tree removal, call for our 24/7 emergency services.
Unsafe or Dangerous Tree Limb Removal in Enumclaw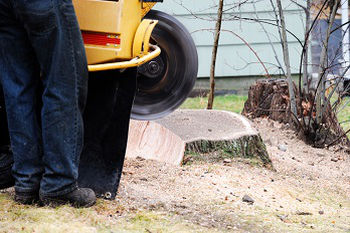 We offer tree limb removal service for residential, commercial and municipality properties in the Enumclaw community where dead branches may pose a safety risk.
If you have a tree with health problems and you want to keep the tree as long as possible, you can call us to conduct an assessment to determine if cutting out dead or diseased tree limbs is all that is required to improve its health and avoid an unacceptable risk.
You can call us for an evaluation of trees that may pose a significant danger or liability with limbs that:
Have suffered damage from storms, excessive moisture or drought
Are insect-infected or diseased
Obstruct public sidewalks, streets or a driveway
Interfere with building structures, roofs and utilities
Are dead or dying
Our first objective is always to save a tree, so wherever possible we prefer to restore it to a safe and healthy condition with selective tree limb removal.
Call us today for a professional assessment.
Emergency Tree Removal Service for Enumclaw Residents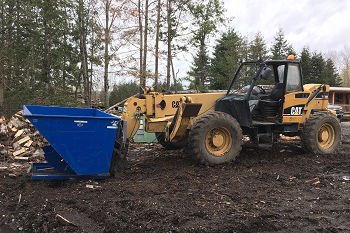 Known as the best in the Northwest when it comes to emergency tree removal service, we specialize in low-impact crane tree removals from residential sites.
Because no trees are alike, and the conditions and environment vary with each project, it takes state-of-the-art technology, extensive training and years of experience to remove a tree to a safe drop zone.
Whatever proven method we choose to use, including our specialized crane, these are reasons for Enumclaw residents to choose us for emergency tree removal services:
Our technical expertise and state-of-the-art equipment
Licensed, bonded and insured
24/7 emergency services
Excellent safety record
Free written and detailed estimates
Family-owned and operated
Offer insurance assistance
History of excellent customer service
Competitive rates
Call P and D Logging and Tree Service to handle your high-risk tree services.  425-569-0900