Emergency Tree Removal in Ellensburg – Available 24/7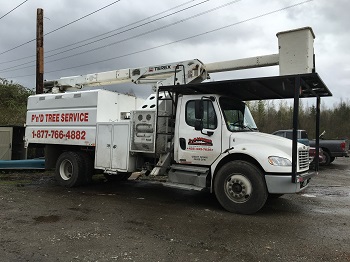 Time is of the essence when you have to call up a tree company for removing badly diseased or severely storm-damaged tree from your yard. The good news is that P'n'D Logging and Tree Service is here offering 24/7 emergency tree removal service in the Ellensburg, WA area.
Call us, day or night, if you need to get a tree or more in your property taken out on an urgent basis. We always have our technicians on call and service vans ready to be dispatched at short notice for doing emergency tree work.
You can rest easy about getting emergency tree removal service in your Ellensburg property before the dangerous tree collapses, causing great damage to the nearby: 
Building
Landscaping
Vehicles
People
Apart from responding promptly to your request for emergency tree removal service, we make sure to do a seamless job.
Unsafe or Dangerous Tree Limb Removal in Ellensburg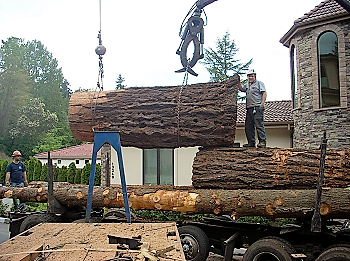 Our emergency tree services are also available for hazardous tree limb removal. Do not hesitate to give us a call any time you observe a tree branch that has become a safety risk for the surroundings.
We can send in our crew for tree limb removal in your Ellensburg property to cut down all types of unsafe branches such as the ones that are pest-infested, dead, almost broken away during a storm, badly entangled with the utility lines overhead, extending into the neighboring building or hanging outside the yard to hinder the passing traffic.
No matter why happen to need tree limb removal service, we are the experts to hire. You can trust us to do the job:
In the least time possible
Without damaging rest of the tree
For affordable tree limb removal cost
Emergency Tree Removal Service for Ellensburg Residents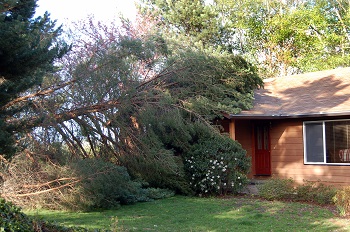 There will be several options to choose from when you look around seeking emergency tree removal service in the Ellensburg area. However, you cannot expect all these service providers to be equally competent, fair-priced, professional and dependable.
Look no further than us if you want the finest, yet pocket-friendly emergency tree removal service available in your community. Our licensed, bonded and insured company has invested in a highly skilled workforce and state-of-the-art to deliver 24 hour tree removal services that:
Exceed all customer expectations
Surpass the best industry standards
Are precise, safe and stress-free
Want professional help for tree limb removal in your Ellensburg property? Need emergency tree removal services? Call P'n'D Logging and Tree Service at (425) 569-0900.