Emergency Tree Removal in Easton- Available 24/7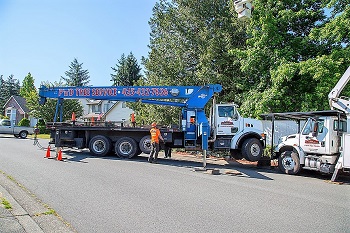 Trees add to the shade and enhance the beauty of your property. However, at times when these extraordinary elements of nature pose a threat to surrounding areas, they have to be taken down. P'n'D logging and Tree Service provides emergency tree removal service for Easton, WA property owners.
Some of the common reasons of calling for an emergency tree removal service include:
Storm damaged tree
Tree limb or branch is disturbing utility lines
Diseased or decayed tree
Do not worry as all you have to do is give a call to our arborists. Ever since we were established, we have strived to deliver best tree care and removal services to our customers. Call us right away for emergency tree removal service in and around Easton area.
Unsafe or Dangerous Tree Limb Removal in Easton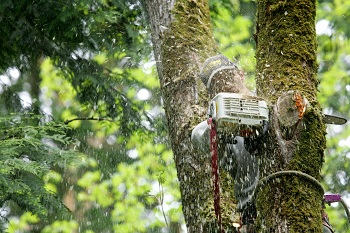 Are you wondering what might a tree limb removal job cost? Call us and we will provide you with a free estimate. At times when tree limbs grow out to be unsafe or dangerous, it is best to remove them before that cause any damage. However, it is also necessary to hire experts like us for a tree limb removal job.
Anytime you call us for a tree limb removal service, we will send over arborists who are:
Highly trained
Vastly experienced and skilled
Respectful of your time and property
Well versed with modern equipment and techniques
Hire us for any big or small tree limb removal job in Easton for efficient and effective results. Our tree limb removal experts also ensure sit clean-up after the job is well taken care of.
Emergency Tree Removal Service for Easton Residents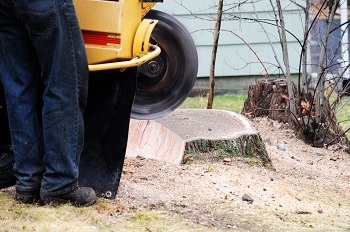 When you are in search for professional and reputed emergency tree removal service in Easton, make us your first call. Our skilled crew can remove trees from difficult to reach areas or slopes in a safe and precise manner. You can count on us because we:
Are licensed, bonded and insured
Provide competitive rates
Serve residential, commercial and municipal sectors
Provide 24/7 emergency response
We incorporate low-impact cranes and other effective equipment for removing big or small trees. Say goodbye to all your tree troubles. Get in touch with us today for reliable and efficient emergency tree removal service for your home or business.
Call P'n'D Logging and Tree Service at (425) 569-0900 for emergency tree removal service in Easton and surrounding areas.