Emergency Tree Removal in Burien – Available 24/7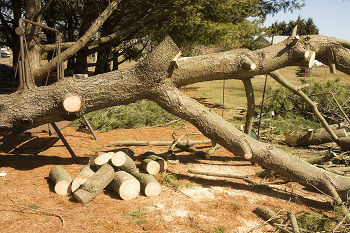 If you have a tree with a significant defect that poses a risk to the surrounding property, structures or persons, call us for an assessment and potential recommendation for emergency tree removal.
When conditions dictate a need for emergency tree removal in the Burien area, you can depend on our experienced crew to perform the task in a safe and efficient manner even in close or inaccessible locations.
Our professional crew has experience in working in all types of conditions and environments using the safest possible practices including 24/7 service resulting from:
Disease or insect-infested unhealthy trees
Winter storm conditions
Lightning strikes
Heavy snow and ice
Weakened or dead trees from extreme drought conditions
Trees that pose a hazardous condition on construction sites
Call for emergency tree removal service from the best in the Northwest!
Unsafe or Dangerous Tree Limb Removal in Burien
In addition to our many tree care services, we provide tree limb removal on residential, commercial, and municipal property sites where unsafe or dangerous limbs may pose a safety risk.
Our professional crew has the skills, experience and state-of-the-art equipment for emergency tree removal as well as the expertise to remove unsafe branches and limbs in a safe manner to avoid further risk of damage to other structures or property.
If you are concerned about the health and safety of one or more trees on your property, call us for an assessment to determine if you have limbs that may require removal based on conditions such as:
Disease or insect-infestations
Weakened or damaged limbs from the weight of heavy snow, ice or wind
Decayed or dead limbs that pose an unacceptable risk
Potential obstruction of streets, sidewalks and driveways
We are keenly aware of the investment you have made in trees that can add significant value to your property in Burien.  As a result, we will make every effort to resolve any potential risk with tree limb removal service rather than removing a mature tree.
Call today for an assessment and recommendation by our experts!
Emergency Tree Removal Service for Burien Residents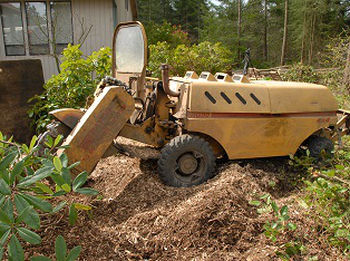 If you have a dead or dying tree, or a tree that has suffered damage from a storm, excessive moisture or wind and poses a safety risk to your property or surrounding structures, call us for quick response emergency tree removal!
Our expert crew is highly-skilled in emergency tree removal for dangerous or unsafe trees using climbing equipment or a low-impact crane without damage to your property.
With the use of our low-impact crane, we can extract a tree from hard-to-reach areas or on slopes in a matter of hours rather than days, and place it into a safety zone at a lower cost than other methods.
Why call us for emergency tree removal service in the Burien area?  These are a few reasons to choose us:
State-of-the-art equipment
24/7 emergency services
Licensed, insured and bonded
Family-owned and operated
Excellent safety record
We offer free detailed and written estimates
Competitive rates
Call P and D Logging and Tree Service for professionals that specialize in crane tree removals, tree climbing and cutting.  425-569-0900