Crane Tree Removal Services for Northeast Tacoma Residents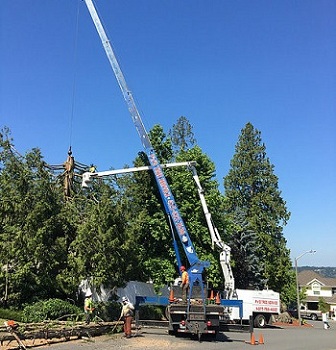 Crane tree removal in Northeast Tacoma, WA, is one of the safest and most efficient ways of removing a tree. If a tree has grown very close to a residence, street, or commercial building, tree removal with crane may be necessary.
If you are considering removing a tree, make sure you choose a tree crane in Northeast Tacoma. At P n D Logging and Tree Service, we have the training and equipment necessary to provide quality crane tree removal. If your tree is dead, diseased, hazardous, or unwanted, we can help you with crane tree removal. Below are the benefits of tree removal with crane:
Time-efficient
Cost-effective
Minimally disruptive
To learn more about our crane tree removal services, contact us. We offer fast, professional solutions at reasonable prices.
A Tree Crane Can Keep Your Northeast Tacoma Landscaping Unharmed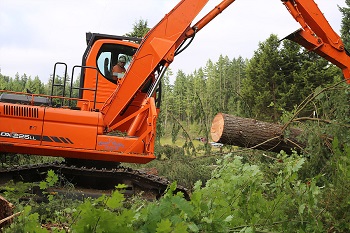 Although using a tree crane in Northeast Tacoma can save time and money, operating cranes safely requires skills and expertise. We have some of the best tree crane operators that can handle any job.
We make thorough preparations before performing any crane tree service. We take into consideration the environment and the weather conditions to make a proper crane tree removal plan. When you hire us for your tree crane needs, you get:
Licensed, bonded, and insured company
FREE written estimates
Excellent customer service
Skilled and experienced technicians should only perform tree removal using a tree crane. Improper tree removal with crane can result in severe damage and substantial potential risks. Let us handle your tree removal needs. We do the job right the first time.
Northeast Tacoma Low Impact Tree Removal with a Crane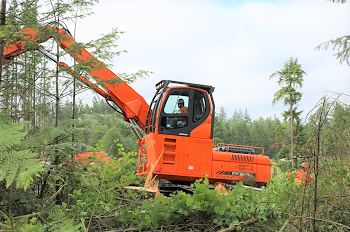 Tree removal with crane is helpful in situations where traditional tree removal methods would create safety hazards. As tree removal experts, we believe that tree removal with crane in Northeast Tacoma is the best way to do it.
Customer safety is our number one concern. That is why we utilize a tree crane for tree removal jobs. We are proud to have the best crane for tree work. Our comprehensive range of services include:
Land clearing
Tree climbing
Tree felling
From residential sites to commercial and municipal properties, we can tackle any job of tree removal with crane. Our results are exceptional.
Call P n D Logging and Tree Service at (425) 569-0900 for professional crane tree removal services in Northeast Tacoma.