Crane Tree Removal Services for North Bend Residents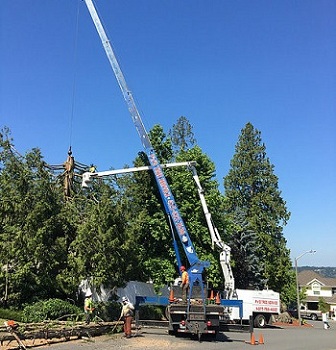 Do you have a damaged, diseased, or unwanted tree on your property? The P n D Logging and Tree Service experts provide fast, dependable crane tree removal service to North Bend, WA clients. Complete customer satisfaction is our number one priority. That is what has helped us become the premier choice for crane tree removal with crane in the North Bend area.
We utilize a state-of-the-art tree crane to do the job safely and accurately. We also offer FREE crane tree removal cost estimates. As a family-owned and operated company, we work closely with our customers delivering a hassle-free crane tree removal experience.  Clients turn to us because we provide:
On-time services
Prompt response
Quality work
We are fully licensed, insured, and bonded for your protection and peace of mind. Get in touch with us to learn more about our crane tree removal services.
A Tree Crane Can Keep Your North Bend Landscaping Unharmed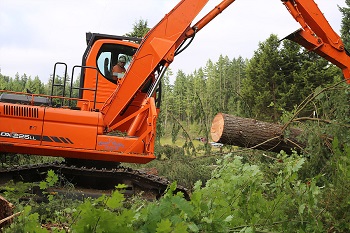 When you need to remove trees with minimal disruption to the surrounding area, you need a tree crane in North Bend. A tree crane can get the job done with no damage to the yard or landscape.
We specialize in utilizing a tree crane to help homeowners, builders, construction companies, and local cities and municipalities remove unwanted trees.
We offer:
Professional expertise
Straightforward prices
Complete client satisfaction
We understand that trees can sometimes fall without warning. That is why we also offer 24/7 emergency service. We are looking forward to showing you why we are the number one choice for tree removal with a tree crane. With our expert arborists, no job is too large or too complicated.
North Bend Low Impact Tree Removal with a Crane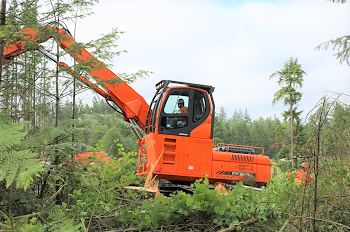 Tree removal with crane is undoubtedly the best way to do it. Traditional tree removal methods give inferior results compared to removing a tree using a tree crane. The process of tree removal with crane in North Bend enables our technicians to get rid of your unwanted tree without harming your precious lawn or landscaping.
We are proud to offer top-of-the-line tree removal with crane. Do you need tight quarter tree removal? We have the knowledge and experience to tackle trees even in the most closed spaces safely. Below are a few benefits that come with tree removal with crane:
Quick results
Less property damage
Cost-efficient
For professional tree removal with crane in North Bend, call P n D Logging and Tree Service at (425) 569-0900.