Crane Tree Removal Services for Normandy Park Residents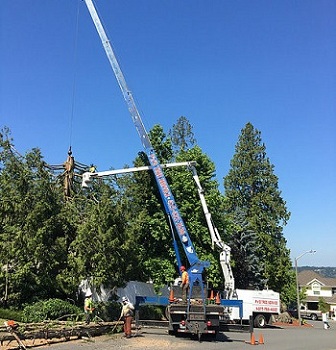 When you need crane tree removal services in Normandy Park, trust the seasoned experts at P'n'D Logging and Tree Service. Our family-owned and operated tree company has been in business since 1977, earning a reputation for performing seamless tree removal with crane.
A tree crane is one of the most efficient tools for removing unwanted trees in an inconvenient location or hazardous condition. Get in touch with us to schedule a crane tree removal job if the tree that needs to be taken out is: 
Too close to a building
Near overhead utility lines
Very large
Diseased and decayed
Leaning precariously after storm-damage
Our technicians come to you with vast experience and proven skills for crane tree removal in Normandy Park. We equip them with a state-of-the-art tree crane and take care that they carry out the crane tree removal job without haste or carelessness.
A Tree Crane Can Keep Your Normandy Park Landscaping Unharmed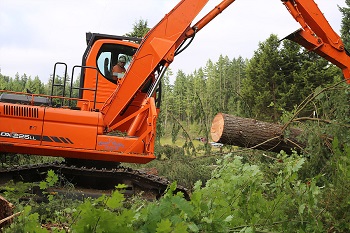 There are many benefits in opting for tree removal with crane. Compared to the regular cutting and felling method, using a tree crane in any Normandy Park property brings considerable time and labor savings. However, the biggest advantage of crane tree removal is the significantly reduced possibility of damage to the surrounding landscape.
Whether your job involves big, diseased, or tight quarter tree removal, the impact on your lawn or landscaping is minimal when it is done with a tree crane. Call us if you wish to get rid of a tree from your yard with minimal foot and equipment traffic in the place. Rely on us to do the job with:
The best crane for tree work
Trained tree crane operators
Meticulous attention to detail
Thorough professionalism 
Normandy Park Low Impact Tree Removal with a Crane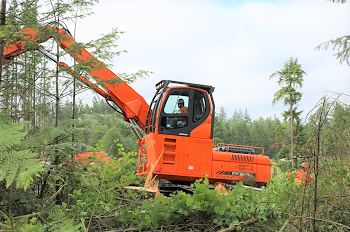 There is much complexity in downing a tree, but we can make things easier. Our services for tree removal with crane in Normandy Park offer a low impact solution for the job. 
Tree removal with crane ensures that taking out of the required trees has no adverse impact on the:             
Soil
Flowerbeds
Plantings
Environment
Hardscapes and other structures
Meanwhile, our fast tree removal with crane and affordable crane tree removal cost ensure that the job makes the most negligible impact on your daily routine and budget.
P'n'D Logging and Tree Service should be your first call for tree removal with crane in the Normandy Park area. Call (425) 569-0900 for crane tree service.