Crane Tree Removal Services for Kennydale Residents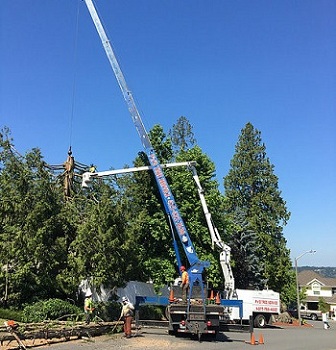 Removing trees is probably the trickiest and most demanding of the jobs handled by P'n'D Logging and Tree Service. When a tree is huge, growing in a confined space, badly decayed, or otherwise hazardous, we resort to crane tree removal from the Kennydale, WA property.
Get in touch with us for crane tree service if you are anxious about getting large or tight quarter tree removal down from your yard in a safe manner. We strive to cater to all the needs for crane tree removal services in Kennydale. Our technicians go out for tree removal with crane in:  
Homes
Commercial properties
Municipal lots
Our tree crane operators are highly trained and thorough professionals. They have extensive experience in carrying out crane tree removal. With us on your property for tree removal with crane, you can rest assured of a  job done quickly, efficiently, and without any hassle.
A Tree Crane Can Keep Your Kennydale Landscaping Unharmed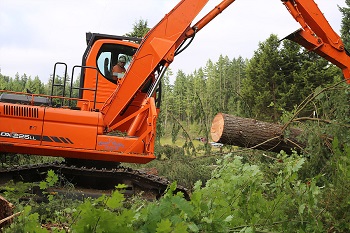 Our primary objective in offering crane tree removal services is to prevent landscape destruction during the job. The use of a tree crane ensures that your yard loses an unwanted tree without disturbing the fertile topsoil, crushing the plantings, breaking the hardscapes, or damaging a building structure near it.
To further make sure of damage-free crane tree removal, we:
Deploy a big enough, powerful, efficient tree crane
Put only trained crew to work
Work diligently and never do a rush job
Hire our tree crane service in the Kennydale area and experience the complete peace of mind that comes from working with well-equipped professionals who know what they are doing.
Kennydale Low Impact Tree Removal with a Crane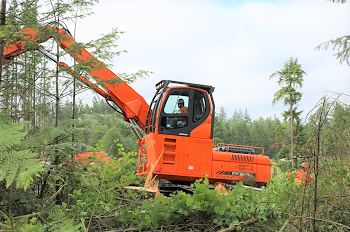 No job is too big for our tree crane operators. We appreciate the trust placed in us by property owners who hire us for tree removal with crane in Kennydale. We justify it by completing the job with minimal impact on the landscape, property, and household chores or business activities of our customers.
While performing tree removal with crane, our technicians:            
Respect the job site like their own home
Avoid needless intrusion into the yard
Lift away the tree pieces cleanly and safely
Moreover, we get the tree removal with crane done much faster than with the conventional method.
Make P'n'D Logging and Tree Service your first call for tree removal with crane in the Kennydale area. Reach us at (425) 569-0900 for a free written estimate of crane tree removal cost.