Crane Tree Removal Services for Holmes Residents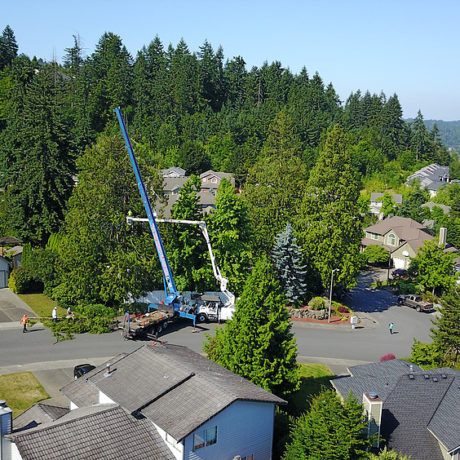 Do you have trees on your property at risk of falling in strong winds and storms? At P and D, we encourage the crane tree removal for harmful trees as a preventative measure to avoid harm to residents, electrical, or infrastructure.
The cost in damages and inconvenience a fallen tree can cause to property far exceeds that of outsourcing crane tree removal specialists to relocate such trees before they fall.
We provide crane tree removal services in Holmes, WA, that are:
Cost-effective
Quickly completed
Secure and professional
Licenced, bonded, and insured
Executed by knowledgeable tree workers
We are available at (425) 569-0900 for any questions you should have about our business practices, crane tree removal, and land clearing services.
A Tree Crane Can Keep Your Holmes Landscaping Unharmed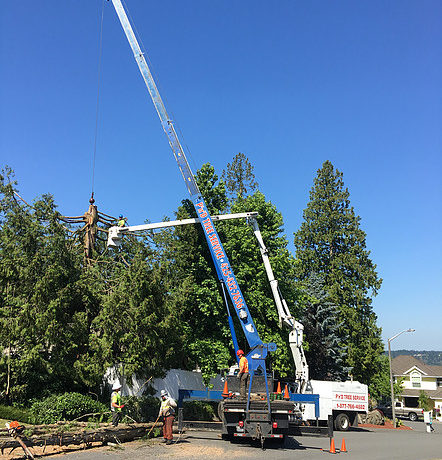 Don't hold back on outsourcing professionals to evaluate your land and advise on crane tree removal services. A common misconception property owners have is that crane tree removal costs are excessive and the process leaves your landscape damaged.
We only use the best crane technology for tree work, ensuring your property is not harmed in the process. The damage an overgrown tree causes to your property should it fall is far superior to the result of any tree crane work.
We are able to leave your landscape unharmed because our tree crane process utilizes:
Advanced technology and equipment
Adherence to all safety regulations
Highly skilled tree crane workers
Refined techniques and methods of extraction
For more information about crane tree removal costs in Holmes, please schedule a free written estimate on our website. We will get back to you as soon as possible!
Holmes Low Impact Tree Removal with a Crane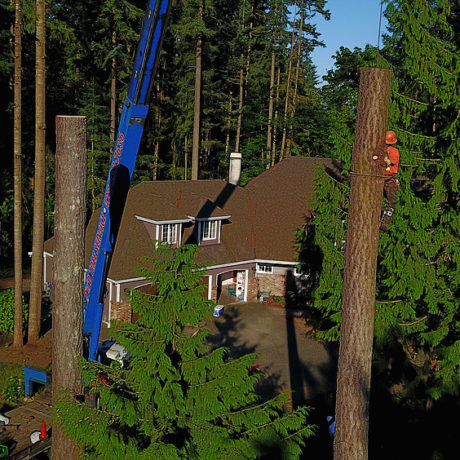 One of the reasons we have a reputation for quality service is because our team is dedicated to ensuring low-impact crane tree services for all clients. Since 1977 we have been committed to a continuous improvement approach in providing all land clearing and crane tree services that meet property owners' expectations at competitive rates.
These are some of the reasons clients in Holmes rely on us for crane tree services:
Responsive and friendly service
Timely execution of jobs
A+ rating with the Better Business Bureau
Valued client satisfaction
Simple scheduling process
To outsource crane tree services at affordable prices, please get in touch with us at (425) 569-0900. We work directly with your insurance company on claims, minimizing your involvement in the process. One call does it all!