Crane Tree Removal Services for Easton Residents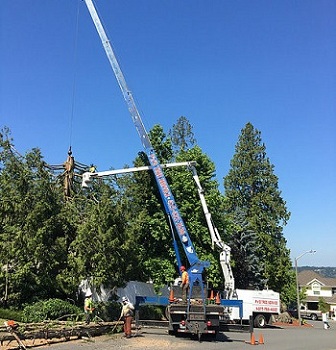 Are you looking for a reliable crane tree removal service in Easton, WA? At P'n'D Logging and Tree Service, we offer an extensive range of land clearing at crane tree services at competitive prices. With over 40 years of experience in the industry, we have refined our equipment and techniques to offer clients practical and timely crane tree removal solutions.
These are some of the features of crane tree removal service for Easton residents:
Complimentary written estimates
Highly trained professionals
Advanced technology
Safe techniques
If you'd like to learn more about crane tree removal or other services we provide to improve your landscape, please call us at (425) 569-0900.
A Tree Crane Can Keep Your Easton Landscaping Unharmed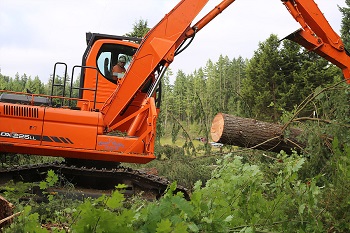 Are you hesitant to resort to tree crane techniques for the extraction of unwanted trees? Mainly if the location is restricted by retaining walls or infrastructure, tree crane techniques are most effective. Working in tight or constricted environments is limited when using alternative removal methods. Tree cranes enable our professionals to work in all climates and condition varieties without harming the surrounding landscape and vegetation.
Tree crane services we provide for Easton property owners ensure:
Use of safe equipment
Minimal to no land damage
Low-impact techniques
Movement of trees to secure workspace
If you require emergency tree crane removal, contact us at (425) 569-0900 for 24/7 service.
Easton Low Impact Tree Removal with a Crane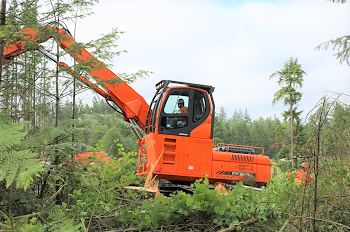 We value our clients and put their needs at the forefront of our business mission. If you are interested, we offer testimonials of how clients viewed their crane tree service on our website. We turn multi-day jobs into just a few hours of work. With us as your service provider, you can be sure your requirements for tree removal with a crane will be met.
Property owners in Easton call us for tree removal with a crane and other land clearing services that are:
Fast, safe, and efficient
Executed by experienced professionals
Result in minimal to no impact to landscaping
Time and cost effective
Would you like more information about crane tree removal costs in your area? On our website, we offer a contact form to provide you with a free written estimate as soon as possible. You can also view other services we specialize in, in addition to tree removal with cranes.
We look forward to helping you improve and remove vegetation safety hazards to your commercial or private property.