Crane Tree Removal Services for Bellevue Residents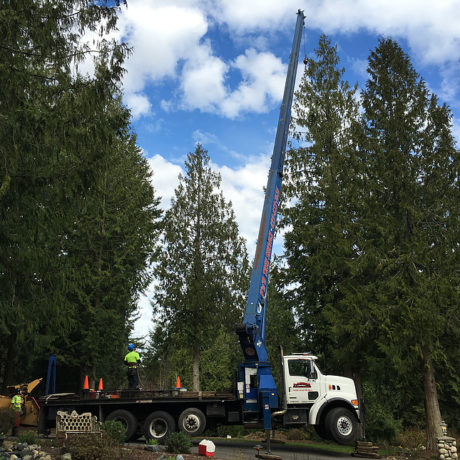 If you are concerned about damage to your landscape and turf, call the best in the Northwest for crane tree removal services for Bellevue residents!
We have professional operators and a highly skilled crew with the expertise to extricate trees from your yard with:
Specialized state-of-the-art equipment
Latest tools
Advanced technologies and techniques
An ability to preserve the appearance of your property
Greater safety than the use of traditional methods
We are specialists in working in difficult conditions and locations that involve difficult-to-reach or tight spaces while minimizing any disruption to the property and landscape.
Call to discuss your project with us, and to request a free and detailed written estimate.
A Tree Crane Can Keep Your Bellevue Landscaping Unharmed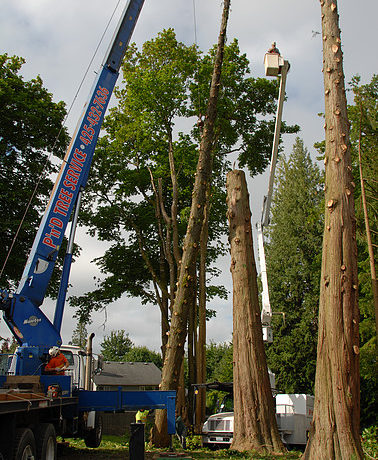 We offer expert tree crane services for Bellevue residents that leave their landscaping free of harm or damage.
While this service is frequently associated with high risk, we specialize in safe extractions that involve hard-to-reach areas such as a steep bank, residential yards with fences or retaining walls, or tight spaces near a septic system.
Techniques may vary depending on the size and type of tree, and the distance from our equipment, but our professional operators and crews can safely lift an entire tree out of close quarters into a safety work zone.
Our techniques provide tremendous benefits over traditional methods, such as:
Completing the job in hours vs. days
Minimal to no impact to surrounding landscape or property
Greater cost efficiency
Increased safety for crew and site
Ability to work in tight spaces
Call today to learn more about our expert services that minimize disruption to your property site and landscaping!
Bellevue Low Impact Tree Removal with a Crane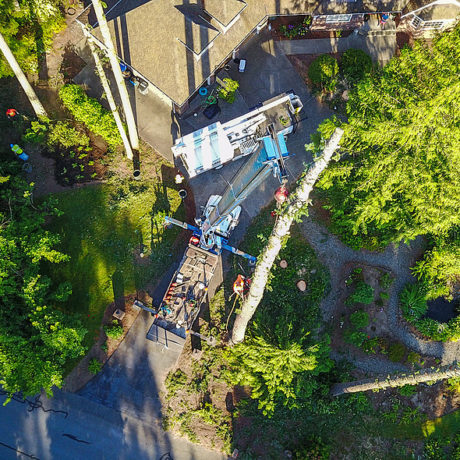 There is no question that the use of our low impact tree removal with a crane is the best method for Bellevue residents!
While traditional methods can be labor and time-intensive, with the use of our specialized equipment, advanced techniques and tools, and a highly skilled crew and operator specializing in high risk services, we have built a reputation for being the best in the Pacific Northwest!
These are a few additional reasons to choose us:
Skilled in working in all kinds of conditions and environments
Competitive and fair pricing
Free and detailed written estimates
Family-owned and operated
Our strict adherence to industry regulations and safety rules
Licensed, bonded and insured
Offer insurance assistance
24/7 emergency services
Call P and D Logging Services to tell us about your needs, and to request a free written estimate! 425-569-0900